This is the notice of our booking site renewal.
We're changing our booking site to use more easily.
If you can not access to our booking site, please contact us directly though e-mail or calling below.
Thank you for your understanding.
The Lower East Nine Hostel front desk
TEL: +81-75-644-9990
e-mail: info@lowereastnine.com
We will change prices of cafe menu from October 1st along with consumption tax hike.
In case of take-away, reduced tax rates will be applied.
We appreciate your understandings!
The cafe will be closed for the maintenance at the following schedule.
・September 24, 4pm~ (3:30 pm L.O)
・September 30, all day
The hostel is open as usual.
We appreciate your understanding!
We received the Best Hostel Award from KAYAK which is the web travel search!
Thank you so much for coming to and loving LE9!
 
We are excited with such an honor to be selected as 1% of more than 2.6 million accommodations.
We look forward to meeting much more guests and providing more homely and memorable stay to you!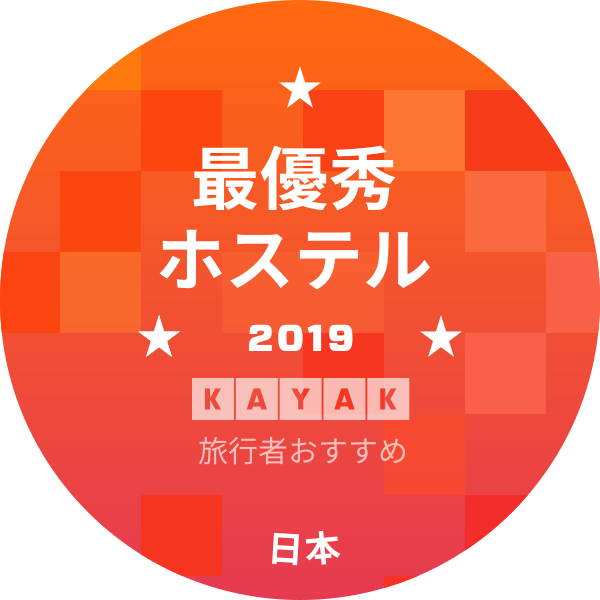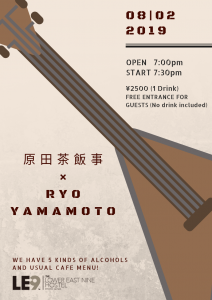 Hello!
This is the announcement of our live event in this summer.
We will have a live event by Haradasahanji( @haradasahanji ) and Ryo Yamamoto ( @yamaryo666 ) on August 2!
Please check followings:
 
Date : August 2, 19:30~ (19:00 open)
Ticket : 2,500 JPY (1 drink included) ※Hostel guest can join for free!
Maximum number of participants : 25
 
*In addition to the cafe menu, beer, shundigafu, wine, gin tonic, gin buck are provided on the day.
*The cafe closes at 18 o'clock as usual. After 18:00, only live participants and guests can order drinks.
 
Their music invites you to otherworldly journey.
If you would like to join us, please feel free to contact us!