Hello!
This is a notice about our new menu.
We are bringing in baked goods from cafe "Sou sou toshite" as of 26th April.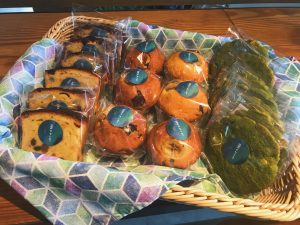 Pound cake 280yen    Muffin   250yen    Cookie   150yen
Each and every one of these goods are handmade with love.
We highly recommend you to top it off with our coffee.  Looking forward to seeing you at LE9!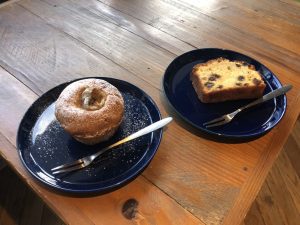 "Sou-sou-toshite" is a cafe located  in Sakyo Ward (Kyoto) that sells mainly baked goods. 
Please visit the cafe!
36 Yoshidakamiadachicho, Sakyo Ward, Kyoto, 606-8307
Instagram: https://www.instagram.com/sou_sou_toshite/?hl=en
Facebook :https://www.facebook.com/sousoutoshite/
Hello!
We have a flowery information today.
Our cafe space is going to be decorated with dried flowers by "LYCKA( @lycka_stylist )"!
They also sell dried flower accessories.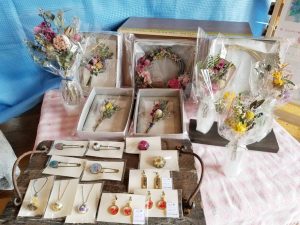 And on April 27 and 28, they will hold a popup store of dried flowers.
We will keep you updated, so please check out our instagram ( @lowereastnine_hostel ) for more detail!
Let's enjoy spring mood togerther:-)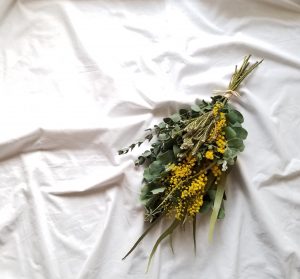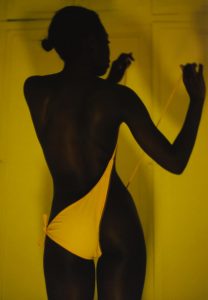 Thomas Kimmerlin aka Mighty Tom started photography in his teenage years. After 20 years of shooting, he decided to look for a new approach that would make him a more "complete human". So back in 2012, he decided to go past is naturally shy character and ask woman to pose for him. Nude.
Thomas's nude photography is done in fairly simple way. No makeup, no hair stylist, no artificial lights. There are just two people in a room: a non-professional model and himself. He shoots in many ways he wants without rules, but there is one important thing to him: that is, to be "here, at this moment.
Located in the cradle of the traditional Japanese culture, Kyoto, and offering a hub for travelers from all around the world, The Lower East Nine Hostel is hosting Thomas' pictures as an occasion to think about what makes us all human.
Information: 20 July ~ 20 August at LE9 hostel cafe 
                    free for exhibition(please order something at the cafe)
Hello! Half of 2018 has passed and summer is just around the corner! Introducing our event of the month "Tasting Japanese snacks and beers" that will be held on 15th July! If you bring your favorite snacks from your country to share at this event, you will enjoy a 50% discount off participation fee.
Do not miss this chance to try some tasty Japanese snacks and beers with our guests from all over the world as well as  our staff!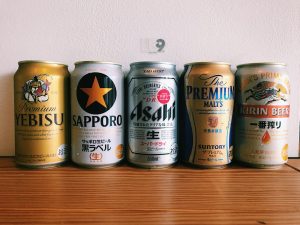 Information: July 15, from 7pm to 10 pm
Location: LE9 Bar
Participation fee:
Guests staying at the hostel : 1000yen(If you bring some snacks or foods from your country, the price will be 500yen)
    Public : 1000yen
We are looking forward to seeing you!!
Hello!
Just started rainy season in Japan but its been very hot days in Kyoto these two days.
So we held the Takoyaki party to take away the rain and hot !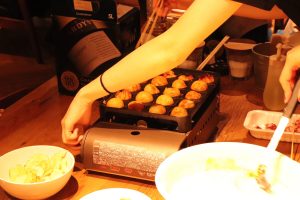 Everyone could take a part of this event even if they were not staying in our hostel.
Also you can Join us in the next event that will held 2 times in July.
We are very looking forward to seeing you in next event!
Thank you !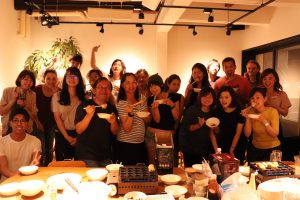 Hello guys,
It is raining in Kyoto and the cherry blossom petals are falling. But don't be sad! Because we are having a new event on next Saturday, the 14th of April!
The theme of our event is Maki Sushi, rolled sushi.
You can get to pick the ingredients you want to put in your sushi and make it yourself with the help of our new staff, Kazuha!
Even better than cherry blossoms right?
We will host this even in THE LOWER EAST NINE HOSTEL.
The event will start from 19:30, but you can join later if there is still food left 😉
It costs only 500 yens to join this event. 
We are looking forward to seeing you!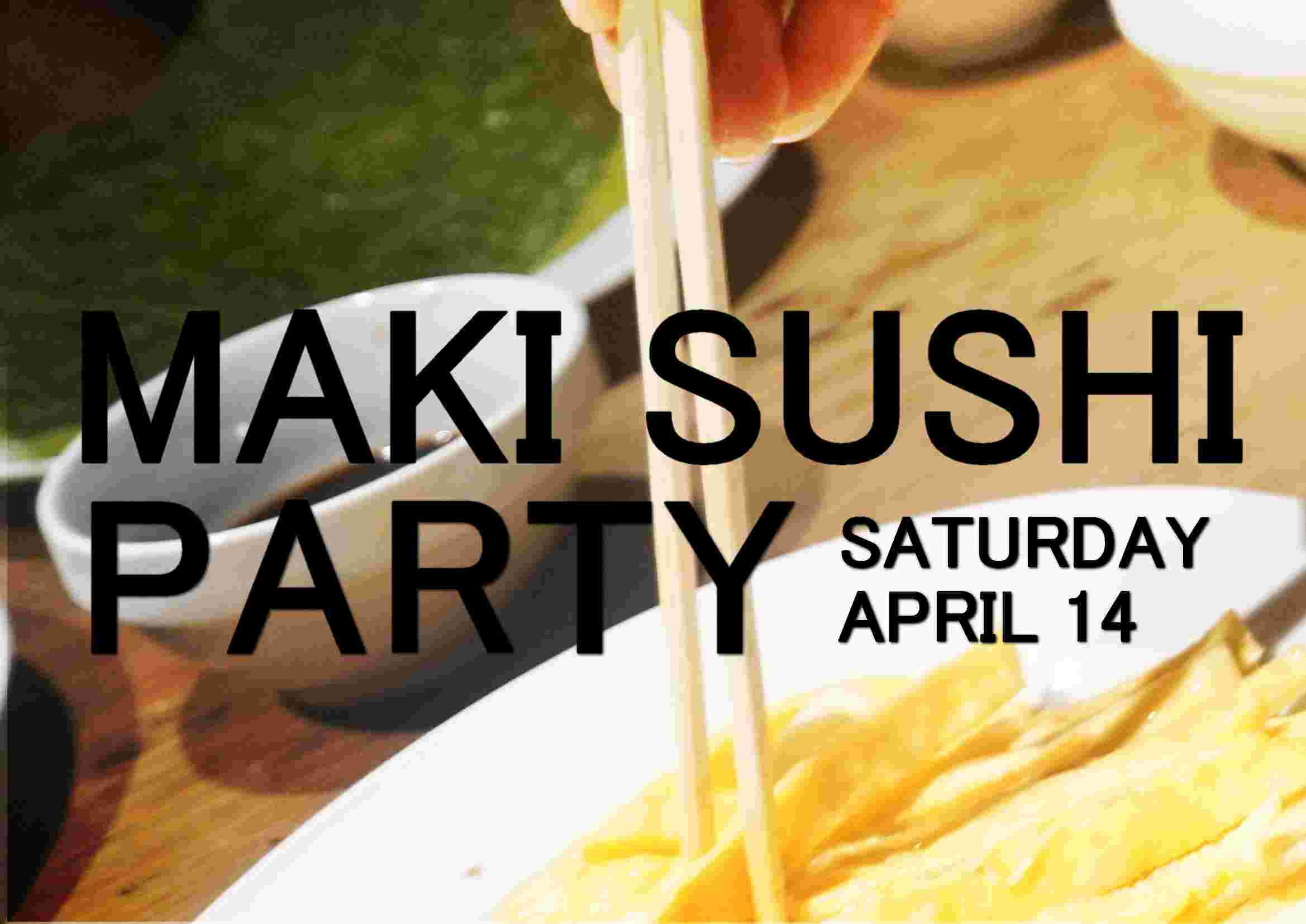 Hi guys!
Our okonomiyaki party last night was a success. Guests from all around the world.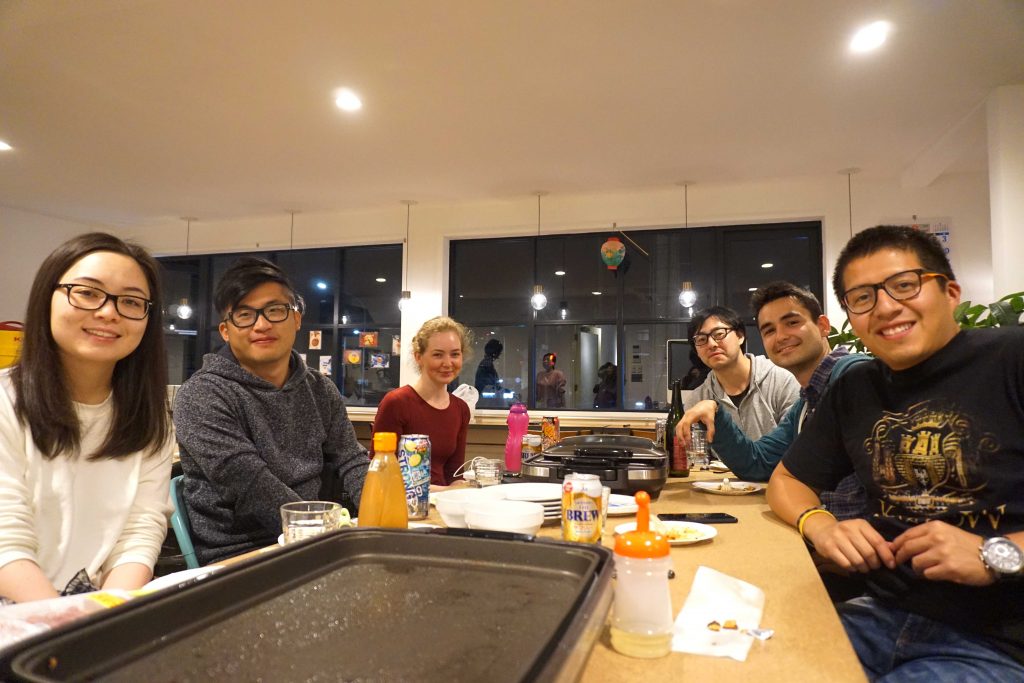 Miss Wei helped us a lot with her amazing cooking skills.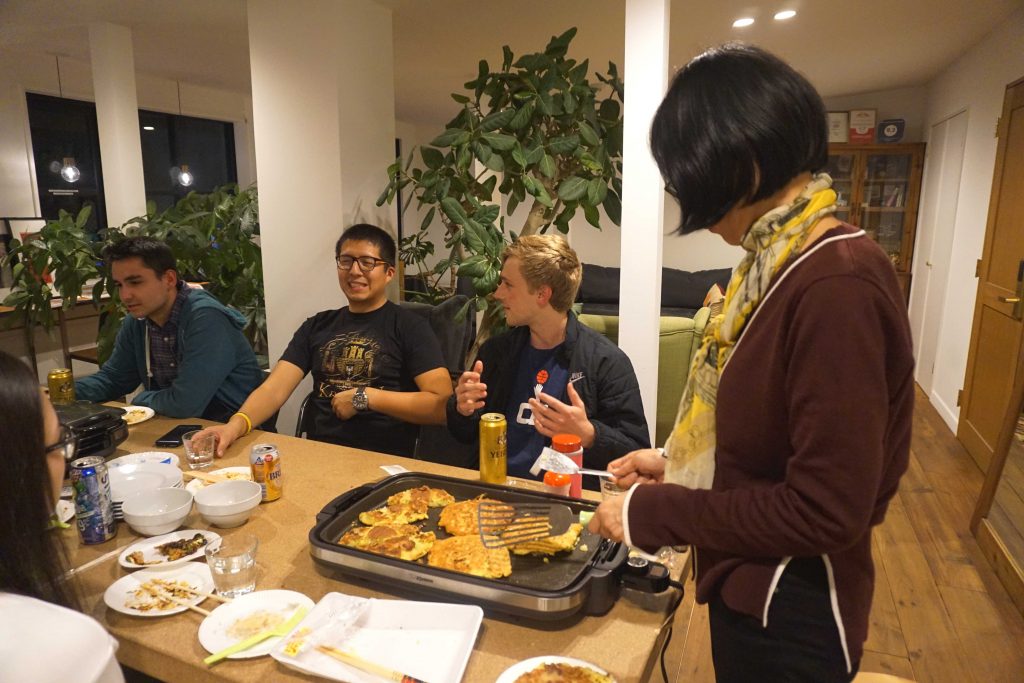 Zoe, our friend from American came to stay in our hostel again, and we were so happy to see her.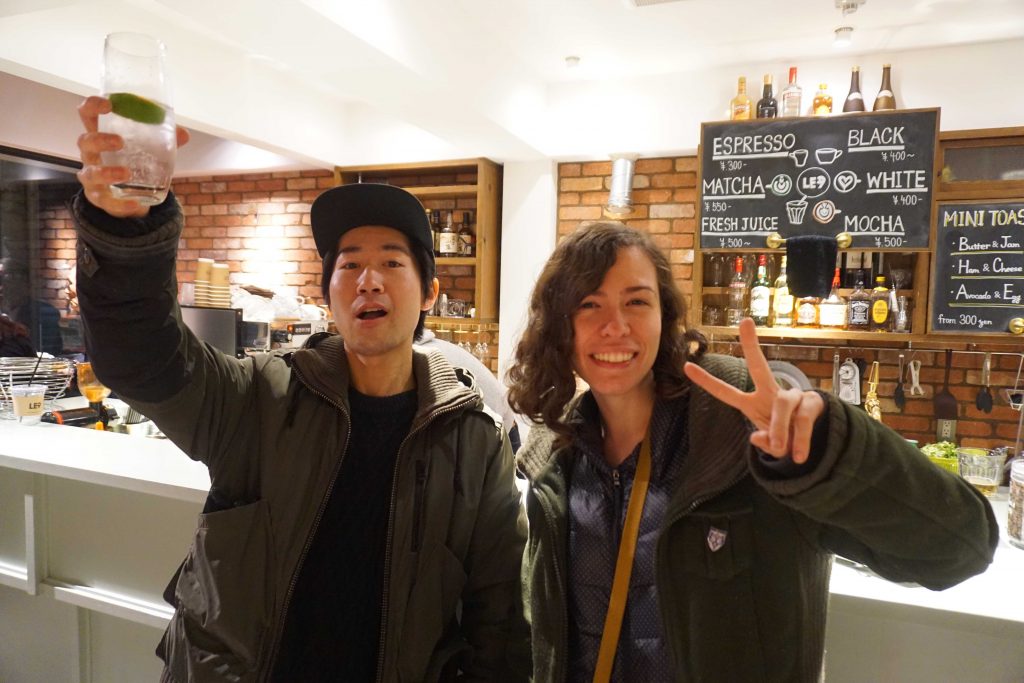 It was a lot of fun!
We will be announcing our next event soon, so stay tuned!
Hi there, 
We would like to announce you that we will be having an "OKONOMIYAKI  PARTY"  on the 24th of March. 
Okonomiyaki is  like a Japanese savory pancake. The main ingredients are vegetables which are cabbage, spring onion, and so on. You can choose meat or seafood. It is a specialty of Osaka, a large city located just next to Kyoto. 
Let's make Okonomiyaki together and have fun. It will be good memory in Japan.
While eating some wonderful Japanese food you can have a beer and get to talk to people all around the world. Sounds good right?
We hope that you will join this event!  
Date : 24th of March
Time : from 19:00 to 21:00
Place : The Lower East Nine Hostel
Price : 500 yens