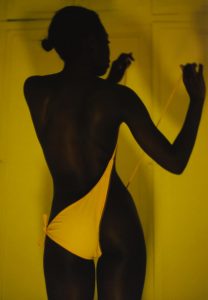 Thomas Kimmerlin aka Mighty Tom started photography in his teenage years. After 20 years of shooting, he decided to look for a new approach that would make him a more "complete human". So back in 2012, he decided to go past is naturally shy character and ask woman to pose for him. Nude.
Thomas's nude photography is done in fairly simple way. No makeup, no hair stylist, no artificial lights. There are just two people in a room: a non-professional model and himself. He shoots in many ways he wants without rules, but there is one important thing to him: that is, to be "here, at this moment.
Located in the cradle of the traditional Japanese culture, Kyoto, and offering a hub for travelers from all around the world, The Lower East Nine Hostel is hosting Thomas' pictures as an occasion to think about what makes us all human.
Information: 20 July ~ 20 August at LE9 hostel cafe 
                    free for exhibition(please order something at the cafe)