Hello! Half of 2018 has passed and summer is just around the corner! Introducing our event of the month "Tasting Japanese snacks and beers" that will be held on 15th July! If you bring your favorite snacks from your country to share at this event, you will enjoy a 50% discount off participation fee.
Do not miss this chance to try some tasty Japanese snacks and beers with our guests from all over the world as well as  our staff!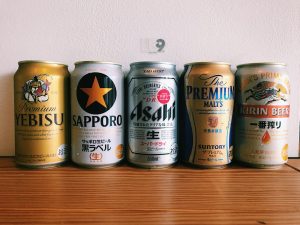 Information: July 15, from 7pm to 10 pm
Location: LE9 Bar
Participation fee:
Guests staying at the hostel : 1000yen(If you bring some snacks or foods from your country, the price will be 500yen)
    Public : 1000yen
We are looking forward to seeing you!!