Hello!
Just started rainy season in Japan but its been very hot days in Kyoto these two days.
So we held the Takoyaki party to take away the rain and hot !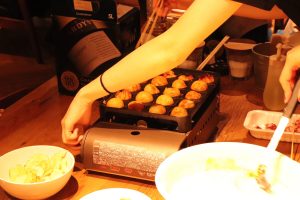 Everyone could take a part of this event even if they were not staying in our hostel.
Also you can Join us in the next event that will held 2 times in July.
We are very looking forward to seeing you in next event!
Thank you !